Get Complimentary Access to our Rich Library of Replies to Common Issues.
Upload your queries in 60 seconds, get guaranteed reply in 72 hours from a dense network of highly-seasoned experts
Receive a Quotation via Email
Quotation starting as low as ₹5000
Get a Reply by
VazirTax Experts in 72 hours*
Board of Advisors
( Honorary )
Mr. Gautam Doshi has been in professional practice for over 40 years. He advises various industrial groups and families and also serves as a director on boards of leading public listed and unlisted companies. Mr. Doshi has more than 40 years of experience in a wide range of areas covering Mergers and Acquisitions, Direct, Indirect and International Taxation, Transfer Pricing, Accounting and Corporate and Commercial Laws. He has been actively involved in conceptualizing and implementing a number of mergers and restructuring transactions both domestic and cross-border, involving many of the top 20 listed companies on the BSE as also those forming part of FTSE 100.
Mr. P V Srinivasan has 18 years of experience as Head of Corporate Tax in Wipro Limited, Bangalore and over 37 years of hands-on experience in industry with regard to corporate tax compliance. He continues to be an Advisor to large corporate houses. He has contributed many papers and delivered lectures on international taxation issues at various prestigious fora. He participated as a Member of Emerging Issues Task Force on Non-resident taxation formed by Ministry of Finance, Government of India and was appointed a Nasscom representative for resolving issues in Japan Tax Treaty. He was invited by Treasury Australia to participate in a Group discussion of G20 Tax Symposium on BEPS held in Tokyo. He has authored the book titled "Tax Consolidation" published by OakBridge Publishers.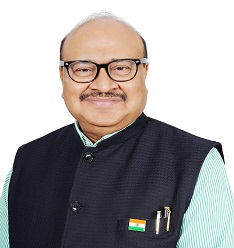 Mr. Sandip Parikh, has 35 years of experience as a Chartered Accountant and is a Partner in G.K. Choksi & Co., Ahmedabad, since 2004. He has a distinguished track record of service to several leading global organizations providing expert counsel in addressing a gamut of domestic and cross border tax issues encompassing transfer pricing regulations applicable to multinational corporations. He is a Director on the Board of (1) GKC Advisory Services Pvt Ltd (2) GSEC LTD (3) Dynamic Tax Services Pvt. Ltd (4) Kaushiki Arts Pvt. Ltd (5) Pashupati Cotspin Limited (6) Providentia Advisors Pvt. Ltd., and a Member on the committees of various business and social organizations. In addition he is an Active Member of the Indian Council of Arbitration and Direct Tax Committee of Indian Merchants Chamber. He also assists various Educational Institutions e.g. Swastik Trust which promotes education through a number of schools. He is also closely associated with Saptak School of Music, Ahmedabad, which promotes Classical Music.